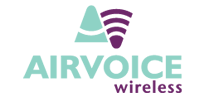 Airvoice Wireless is a leading prepaid wireless carrier that provides service within the United States. With headquarters in Bloomfield Hills, MI, our company operates independently; utilizing digital, nationwide GSM technology. Our mission is to provide dependable wireless service to our customers at an affordable price along with outstanding customer service.
Best Value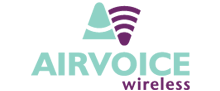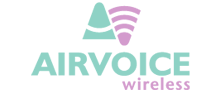 $60 Monthly Plan
?
Eligible for 30 ReUp Royalty Points
Points will be calculated upon actual payment amount during checkout
AirVoice Wireless GSM is one of the lowest priced GSM pay-as-you-go programs. Their rate per minute tops out at 10¢ and goes as low as 8¢ per minute. If you use less than 100 minutes per month, you can spend less than $9 per month for mobile service with no credit check, no contract and no hassle.
Features:
Unlimited Anytime Minutes
Unlimited Text Messages
Unlimited MMS
Outgoing International SMS
FREE outgoing Intl' Text Messages
Freee 411 Dialing
Basic Voicemail
Unlimited Talk Minutes
Unlimited Text
3 GB Data
International Talk
Please note that ReUp Mobile is not responsible for changes on the plans that carriers might commit to. Always check https://www.airvoicewireless.com/PlansA.aspx for most up to date Airvoice plans
Buy Now
More plans
$30 Monthly Plan

?

Eligible for 15 ReUp Royalty Points

Points will be calculated upon actual payment amount during checkout

AirVoice Wireless GSM is one of the lowest priced GSM pay-as-you-go programs. Their rate per minute tops out at 10¢ and goes as low as 8¢ per minute. If you use less than 100 minutes per month, you can spend less than $9 per month for mobile service with no credit check, no contract and no hassle.

Features:

Nationwide calling includes Puerto Rico & U.S. Virgin Islands
Call Waiting*
Caller ID
Free 411 Dialing
Free Voicemail
Free Caller ID
100 FREE outgoing Intl' Text Messages

Unlimited Talk
Unlimited Text
500 MB Data
International Talk

Please note that ReUp Mobile is not responsible for changes on the plans that carriers might commit to. Always check https://www.airvoicewireless.com/PlansA.aspx for most up to date Airvoice plans

BUY

$50 Monthly Plan

?

Eligible for 25 ReUp Royalty Points

Points will be calculated upon actual payment amount during checkout

AirVoice Wireless GSM is one of the lowest priced GSM pay-as-you-go programs. Their rate per minute tops out at 10¢ and goes as low as 8¢ per minute. If you use less than 100 minutes per month, you can spend less than $9 per month for mobile service with no credit check, no contract and no hassle.

Features:

Unlimited Anytime Minutes
Unlimited Text Messages
Unlimited MMS
Outgoing International SMS
International MMS - Available with Cash Card
Outgoing International SMS
Basic Voicemail, 411 Dialing & Caller ID

Unlimited Talk Minutes
Unlimited Text
2GB Data
Unlimited International text

To avoid service interruption, you will need to add a new refill card to your account before your airtime expires. Once your airtime expires you will have 30 days to add a refill card. If no card is added, your account will be cancelled. If your account cancels you will lose your number. You will need to purchase a new SIM card with a new mobile number. Please note that ReUp Mobile is not responsible for changes on the plans that carriers might commit to. Always check http://www.airvoicewireless.com/plans-2/ for most up to date Airvoice plans

BUY

$40 Monthly Plan

?

Eligible for 20 ReUp Royalty Points

Points will be calculated upon actual payment amount during checkout

AirVoice Wireless GSM is one of the lowest priced GSM pay-as-you-go programs. Their rate per minute tops out at 10¢ and goes as low as 8¢ per minute. If you use less than 100 minutes per month, you can spend less than $9 per month for mobile service with no credit check, no contract and no hassle.

Features:

Unlimited Anytime Minutes
Unlimited Text Messages
Unlimited MMS
100 Outgoing International SMS
Free 411 Calling
Caller ID
Basic Voicemail

Unlimited Talk Minutes
Unlimited Text
1 GB Data
Unlimited International Calling to 70+ countries

Please note that ReUp Mobile is not responsible for changes on the plans that carriers might commit to. Always check https://www.airvoicewireless.com/PlansA.aspx for most up to date Airvoice plans

BUY

$60 Monthly Plan

?

Eligible for 30 ReUp Royalty Points

Points will be calculated upon actual payment amount during checkout

AirVoice Wireless GSM is one of the lowest priced GSM pay-as-you-go programs. Their rate per minute tops out at 10¢ and goes as low as 8¢ per minute. If you use less than 100 minutes per month, you can spend less than $9 per month for mobile service with no credit check, no contract and no hassle.

Features:

Unlimited Anytime Minutes
Unlimited Text Messages
Unlimited MMS
Outgoing International SMS
FREE outgoing Intl' Text Messages
Freee 411 Dialing
Basic Voicemail

Unlimited Talk Minutes
Unlimited Text
3 GB Data
International Talk

Please note that ReUp Mobile is not responsible for changes on the plans that carriers might commit to. Always check https://www.airvoicewireless.com/PlansA.aspx for most up to date Airvoice plans

BUY

Airvoice $10 Talk & Text

?

Eligible for 5 ReUp Royalty Points

Points will be calculated upon actual payment amount during checkout

Use your cash card on any of AirVoice's Unlimited plans. Cash Card include additional DATA, MMS and International features

Features:

Pay as you go
Data - $0.066 per MB
Includes 100 Talk minutes
No International calls
No roaming
Call Waiting
90 Day Exipration

100 Talk minutes
$.10 per MMS
$.10 per International SMS
$.10 per International MMS

To avoid service interruption, you will need to add a new refill card to your account before your airtime expires. Once your airtime expires you will have 30 days to add a refill card. If no card is added, your account will be cancelled. If your account cancels you will lose your number. You will need to purchase a new SIM card with a new mobile number. Please note that ReUp Mobile is not responsible for changes on the plans that carriers might commit to. Always check http://www.airvoicewireless.com/plans-2/ for most up to date Airvoice plans

BUY

AirVoice $20 Unlimited 100MB

?

Eligible for 10 ReUp Royalty Points

Points will be calculated upon actual payment amount during checkout

Use your cash card on any of AirVoice's Unlimited plans. Cash Card include additional DATA, MMS and International features

Features:

30 Days Unlimited
100MB Data
Unlimited Talk Minutes
No International calls
No roaming
Call Waiting
30 Day Exipration

Unlimited Talk
Unlimited Text
100MB Data
$.10 per International MMS

To avoid service interruption, you will need to add a new refill card to your account before your airtime expires. Once your airtime expires you will have 30 days to add a refill card. If no card is added, your account will be cancelled. If your account cancels you will lose your number. You will need to purchase a new SIM card with a new mobile number. Please note that ReUp Mobile is not responsible for changes on the plans that carriers might commit to. Always check http://www.airvoicewireless.com/plans-2/ for most up to date Airvoice plans

BUY