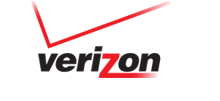 Discover the latest Cell Phones, Smartphones, Prepaid Devices, Tablets, Cell Phone Plans and Accessories from Verizon Wireless. The nation's largest 4G LTE Network.
Best Value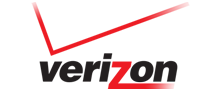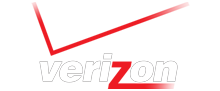 $80 Monthly + Unlimited Data
?
Eligible for -1 ReUp Royalty Points
Points will be calculated upon actual payment amount during checkout
Verizon Wireless was the first national wireless provider in the United States to build and operate a large-scale 4G LTE network—the most advanced wireless network technology available, with speeds up to 10 times faster than 3G.
Features:
Basic Voicemail
Call Forwarding
Call Waiting*
Caller ID
International Calling -Roaming Fees Apply
Ringback Tones - $.99 per month & $1.99 per Ringback Tone per year
Three-Way Calling
Unlimited Talk, Including Mobile to Mobile Calling
Unlimited Text
Unlimited Data
International Talk Per Usage
Please note that ReUp Mobile is not responsible for changes on the plans that carriers might commit to. Always check http://www.verizonwireless.com/wcms/consumer/shop/prepaid.html#alreadyHave for most up to date Verizon Wireles plans and Terms & Conditions.
Buy Now
More plans
$80 Monthly + Unlimited Data

?

Eligible for -1 ReUp Royalty Points

Points will be calculated upon actual payment amount during checkout

Verizon Wireless was the first national wireless provider in the United States to build and operate a large-scale 4G LTE network—the most advanced wireless network technology available, with speeds up to 10 times faster than 3G.

Features:

Basic Voicemail
Call Forwarding
Call Waiting*
Caller ID
International Calling -Roaming Fees Apply
Ringback Tones - $.99 per month & $1.99 per Ringback Tone per year
Three-Way Calling

Unlimited Talk, Including Mobile to Mobile Calling
Unlimited Text
Unlimited Data
International Talk Per Usage

Please note that ReUp Mobile is not responsible for changes on the plans that carriers might commit to. Always check http://www.verizonwireless.com/wcms/consumer/shop/prepaid.html#alreadyHave for most up to date Verizon Wireles plans and Terms & Conditions.

BUY

$30 Monthly Plan

?

Eligible for 18 ReUp Royalty Points

Points will be calculated upon actual payment amount during checkout

T-Mobile USA is a national provider of wireless voice, messaging, and data services capable of reaching over 293 million Americans where they live, work, and play. Around the country, our Personal Coverage Check gives customers a clear picture of their local coverage.

Features:

Call Forwarding
Unlimited nationwide and T-Mobile to T-Mobile calling
Call Waiting
Caller ID
Three-Conference Calling
411 Dial up to $1.99
Includes Smartphone Mobile HotSpot for device tethering

160 Talk Minutes
$.10 Per Text
Data Package Requires Upgrade
International Talk Not Available

Please note that ReUp Mobile is not responsible for changes on the plans that carriers might commit to. Always check http://www.t-mobile.com/shop/plans/individual-plans.aspx for most up to date T-Mobile plans and Terms & Conditions. .

BUY

$30 Monthly Plan

?

Eligible for 23 ReUp Royalty Points

Points will be calculated upon actual payment amount during checkout

T-Mobile USA is a national provider of wireless voice, messaging, and data services capable of reaching over 293 million Americans where they live, work, and play. Around the country, our Personal Coverage Check gives customers a clear picture of their local coverage.

Features:

Call Forwarding
Unlimited nationwide and T-Mobile to T-Mobile calling
Call Waiting
Caller ID
Three-Conference Calling
411 Dial up to $1.99
Includes Smartphone Mobile HotSpot for device tethering

160 Talk Minutes
$.10 Per Text
Data Package Requires Upgrade
International Talk Not Available

Please note that ReUp Mobile is not responsible for changes on the plans that carriers might commit to. Always check http://www.t-mobile.com/shop/plans/individual-plans.aspx for most up to date T-Mobile plans and Terms & Conditions. .

BUY

$30 Monthly Plan

?

Eligible for 25 ReUp Royalty Points

Points will be calculated upon actual payment amount during checkout

T-Mobile USA is a national provider of wireless voice, messaging, and data services capable of reaching over 293 million Americans where they live, work, and play. Around the country, our Personal Coverage Check gives customers a clear picture of their local coverage.

Features:

Call Forwarding
Unlimited nationwide and T-Mobile to T-Mobile calling
Call Waiting
Caller ID
Three-Conference Calling
411 Dial up to $1.99
Includes Smartphone Mobile HotSpot for device tethering

160 Talk Minutes
$.10 Per Text
Data Package Requires Upgrade
International Talk Not Available

Please note that ReUp Mobile is not responsible for changes on the plans that carriers might commit to. Always check http://www.t-mobile.com/shop/plans/individual-plans.aspx for most up to date T-Mobile plans and Terms & Conditions. .

BUY

$30 Monthly Plan

?

Eligible for 30 ReUp Royalty Points

Points will be calculated upon actual payment amount during checkout

T-Mobile USA is a national provider of wireless voice, messaging, and data services capable of reaching over 293 million Americans where they live, work, and play. Around the country, our Personal Coverage Check gives customers a clear picture of their local coverage.

Features:

Call Forwarding
Unlimited nationwide and T-Mobile to T-Mobile calling
Call Waiting
Caller ID
Three-Conference Calling
411 Dial up to $1.99
Includes Smartphone Mobile HotSpot for device tethering

160 Talk Minutes
$.10 Per Text
Data Package Requires Upgrade
International Talk Not Available

Please note that ReUp Mobile is not responsible for changes on the plans that carriers might commit to. Always check http://www.t-mobile.com/shop/plans/individual-plans.aspx for most up to date T-Mobile plans and Terms & Conditions. .

BUY