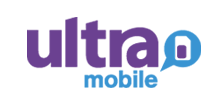 Ultra Mobile - Unlimited talk, global text & data with no contracts and free international calling for everyone. Make Life Ultra.
Best Value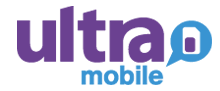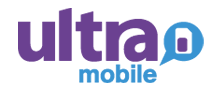 $59 Monthly Plan
?
Eligible for -1 ReUp Royalty Points
Points will be calculated upon actual payment amount during checkout
Ultra Mobile is a nationwide mobile virtual network operator (MVNO) that develops first-of-its-kind mobile phone and mobile money services to improve the quality of life for our customers. Our mission is to provide convenient and affordable solutions that connect people with their extended families living around the world, and to help make the American dream more accessible.
Features:
$10.00 Monthly International Calling Credit
First 2.5 GB @ 4G Speed
Caller ID & Call Waiting
Three-Way Calling
1000 International Minutes
Free Voicemail
Free 411
Unlimited Talk
Unlimited Text
Unlimited Data
Internatinal LD Included
Please note that ReUp Mobile is not responsible for changes on the plans that carriers might commit to. Always check http://ultra.me/plans for most up to date Ultra Mobile plans and Terms & Conditions.
Buy Now
More plans
$59 Monthly Plan

?

Eligible for -1 ReUp Royalty Points

Points will be calculated upon actual payment amount during checkout

Ultra Mobile is a nationwide mobile virtual network operator (MVNO) that develops first-of-its-kind mobile phone and mobile money services to improve the quality of life for our customers. Our mission is to provide convenient and affordable solutions that connect people with their extended families living around the world, and to help make the American dream more accessible.

Features:

$10.00 Monthly International Calling Credit
First 2.5 GB @ 4G Speed
Caller ID & Call Waiting
Three-Way Calling
1000 International Minutes
Free Voicemail
Free 411

Unlimited Talk
Unlimited Text
Unlimited Data
Internatinal LD Included

Please note that ReUp Mobile is not responsible for changes on the plans that carriers might commit to. Always check http://ultra.me/plans for most up to date Ultra Mobile plans and Terms & Conditions.

BUY