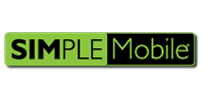 Nationwide no contract prepaid unlimited wireless plans from $40. The SIMPLE Mobile SIM card works with hundreds of cell phones. Bring your cell phone to SIMPLE Mobile.
Best Value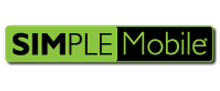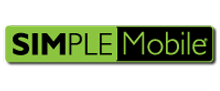 Simple Mobile $60 Unlimited / 30 Days
?
Eligible for -1 ReUp Royalty Points
Points will be calculated upon actual payment amount during checkout
Simple Mobile™ is, well, simple. Simple Mobile was designed for customers whose basic and advanced wireless needs have not been met by traditional communications companies. Keeping things simple is what they claim to do best, with an enduring commitment to an outstanding wireless experience, and the desire to go above and beyond for their customers.
Features:
Caller ID
Call Waiting
Unlimited International Text
Voicemail
Unlimited 411
Up to 90-day suspend/inactive period before deactivation
Unlimited 4G Data
Unlimited Talk
Unlimited Text
Unlimited @ LTE 4G
Unlimited International LD
Please note that ReUp Mobile is not responsible for changes on the plans that carriers might commit to. Always check http://www.mysimplemobile.com/simple-mobile-plan.aspxfor most up to date Simple Mobile plans and Terms & Conditions.
Buy Now
More plans
Simple Mobile $60 Unlimited / 30 Days

?

Eligible for -1 ReUp Royalty Points

Points will be calculated upon actual payment amount during checkout

Simple Mobile™ is, well, simple. Simple Mobile was designed for customers whose basic and advanced wireless needs have not been met by traditional communications companies. Keeping things simple is what they claim to do best, with an enduring commitment to an outstanding wireless experience, and the desire to go above and beyond for their customers.

Features:

Caller ID
Call Waiting
Unlimited International Text
Voicemail
Unlimited 411
Up to 90-day suspend/inactive period before deactivation
Unlimited 4G Data

Unlimited Talk
Unlimited Text
Unlimited @ LTE 4G
Unlimited International LD

Please note that ReUp Mobile is not responsible for changes on the plans that carriers might commit to. Always check http://www.mysimplemobile.com/simple-mobile-plan.aspxfor most up to date Simple Mobile plans and Terms & Conditions.

BUY